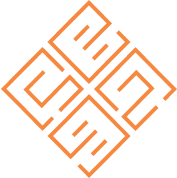 Quality That Makes a Difference
Some of the listed cases involved multiple plaintiffs. Every case is different and comprised of a unique and particular set of facts. Our prior results should not create an expectation about future results in any individual personal injury case. Each case stands on the individual merits of that case. Settlements are the result of private negotiations between the parties involved and may be affected by various factors.
We review each case independently and strive to maximize its potential
Please contact us to speak with an Oklahoma personal injury attorney regarding your individual case. If you would like additional information about any of these personal injury cases, please don't hesitate to contact us. We'd be happy to schedule a free consultation with you to discuss your legal needs.
$2.5M - Semi-Tractor Trailor Accident - RECENT VERDICT - January 2022
$1.125M - Verdict Against Loomis Armored US LLC
$6.025 Million - Trucking Accident, Wrongful Death
$5.5 million - Trucking Accident, Wrongful Death
$3.0 million - Medical Malpractice, Failure to Diagnose Fracture
$2.2 Million - Defective Product, Explosion
$2.8 Million - Defective Product, permanent injuries
$1 Million - Trucking Accident, permanent injuries
$1.5 million - Medical Malpractice, Surgical Error
$850,000 - Bad Faith Refusal to Pay Insurance Benefits
In excess of $10 million - Class Action - Insurance Bad Faith, failure to pay interest benefits
$9 million - Trucking Accident, permanent injuries
$4.1 million - Insurance Bad Faith - failure to pay insurance benefits
$2.5 million - Products Liability, defective medical devices
$1.9 million - Premises Liability, failure to properly maintain work place
$1.75 million - Insurance Bad Faith, failure to pay insurance benefits
$1.5 million - Trucking Accident, wrongful death
$1.3 million - Personal Injury
$1.3 million - Medical Malpractice, wrongful death
$1.24 million - Trucking Accident
$1.22 million - Breach of Contract
$1.20 million - Trucking - Bus Accident
$1.170 million - Trucking Accident
$1.020 million - Products Liability, door opening during rollover
$1.1 million - Medical Malpractice, wrongful death
$1 million - Medical Malpractice, failure to diagnose
$1 million - Medical Malpractice, failure to diagnose
$1 million - Products Liability, wrongful death involving defective household product
$980,000 - Products Liability, failure to properly design household product
$950,000 - Trucking Accident, wrongful death
$923,000 - Trucking Accident, permanent injuries
$873,000 - Wrongful Death, intentional killing
$836,000 - Car Accident
$850,000 - Trucking Accident
$824,000 - Trucking/Farm Equipment Accident
$800,000 - Premises Liability, failure to instruct of hazardous equipment
$750,000 - Medical Malpractice, surgical errors