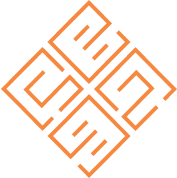 Oklahoma Workers'
Compensation Attorney
This is an important concern if you or someone you love was injured at work and is now dealing with the process of filing for workers' compensation. Although you are not required to have legal counsel in order to file your claim, it is extremely beneficial to involve an experienced attorney. An experienced Oklahoma City workers' comp lawyer at the Law Offices of Stipe & Belote can provide you with the following services:
Properly filing your workers' compensation claim, ensuring that all information is included and that the claim is filed on time.
Helping to ensure that you receive the medical treatment you need.
If you are not happy with the company's doctor, seeking treatment from an alternative physician.
Handling any dispute or question that may arise in regard to the validity of the claim.
Handling all communication with your employer and the workers' compensation insurance company regarding your claim.
Reviewing a settlement offer by your employer or the workers' compensation insurance company to ensure that it is fair and just.
Undergoing negotiations with the insurer and/or your employer to seek a fair settlement.
Protecting your rights as an injured worker to ensure you are not taken advantage of in any way.
Appealing a denied workers' comp claim with the Oklahoma Workers' Compensation Court.
Helping you take legal action if your employer retaliated against you for seeking workers' comp benefits.
At the Law Offices of Stipe & Belote, we help clients who have been injured and are seeking benefits. With over 50 years of combined legal experience and the resources to properly investigate your case and handle your claim, we are confident that we can help you experience all of the benefits that a competent workers' comp lawyer can offer you. Contact us today to discuss your options to pursue rightful compensation for your workplace injuries.