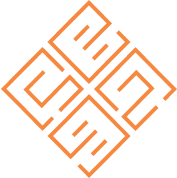 Oklahoma City Personal Injury Attorneys
As consumers, we rely upon the products we use to work properly. We also rely upon manufacturers and pharmaceutical companies to inform us of the potential dangers associated with certain products or medication as well as to provide us with proper instructions for using products or taking medicine to avoid injury.
Unfortunately, products are produced that are unsafe. Drugs are marketed and sold that cause serious side effects.
If you were injured by a defective product or dangerous drug, an Oklahoma City injury attorney at our law firm can help you explore your legal options in taking action against the responsible party.
This may be the pharmaceutical company, manufacturer, distributor, retailer or perhaps the doctor that prescribed you the medicine. By thoroughly investigating your case from every angle, we can determine how to approach the matter to seek fair compensation on your behalf.
We may be able to recover money that will cover your medical bills, future medical care and other expenses or injuries associated with the defective product or drug. We can handle various types of injury claims related to defective products and dangerous drugs, including Zoloft, Actos, Avandia, DePuy hip implants and much more.
Injured by a defective product or dangerous drug? Contact an attorney!
We have all heard about product and drug recalls affecting virtually all types of consumer products and medication. If you or a loved one used a product that had a manufacturing or design defect or suffered from severe side effects caused by a dangerous drug, you may have grounds for a civil lawsuit. You may be able to sue for damages, and a lawyer can review your particular situation to determine how to handle your case. Your initial case review is free, and our firm works on a contingency basis, meaning you pay nothing unless we win your case.
Get the information you need to make an educated choice about your case; contact our firm today!